Dar es Salaam. Ambassador of Switzerland to Tanzania Didier Chassot on Tuesday visited The Chanzo's office in Msasani in the city as part of the envoy's media tour aimed at providing him with an opportunity to learn more about the sector in the country.
Mr Chassot was accompanied by Ms Sheila Suleiman Ally, responsible for Communication and Culture at the embassy as well as Mr Eric Kalunga, Programme Officer (Governance).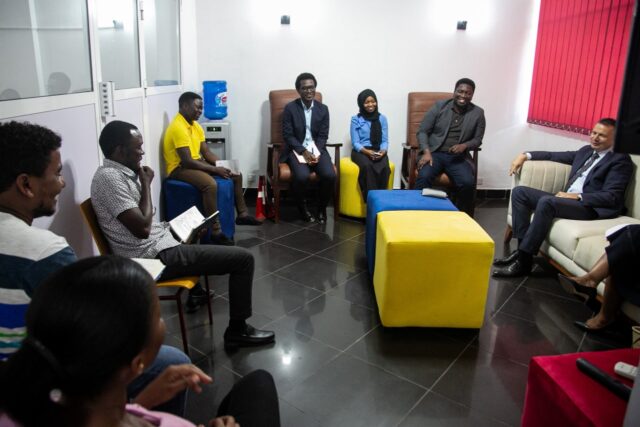 Switzerland is currently implementing its Swiss Cooperation Programme Tanzania (2021 – 2025), which aims at strengthening state institutions, protecting and promoting civic space, and improving the health and livelihoods of youth.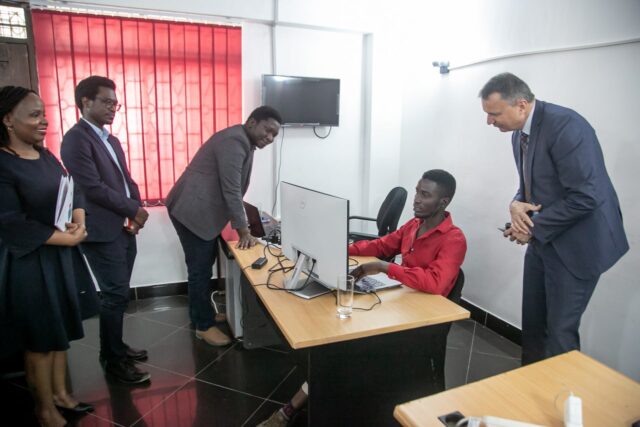 In the area of media, Switzerland's focus is centred on three main areas. The first area concerns itself with the quality of content that the media produces, the financial viability of the news media organisations and innovation in media.
The second area is around the safety of journalists by providing legal defence and, where necessary, relocation. The third issue is gender, that is, using the media to promote gender equality in Tanzania.
Speaking to The Chanzo's team, Mr Chassot congratulated the team for the work it has been doing around the issue of public interest journalism, calling the work "crucial" in promoting freedom of the press in Tanzania.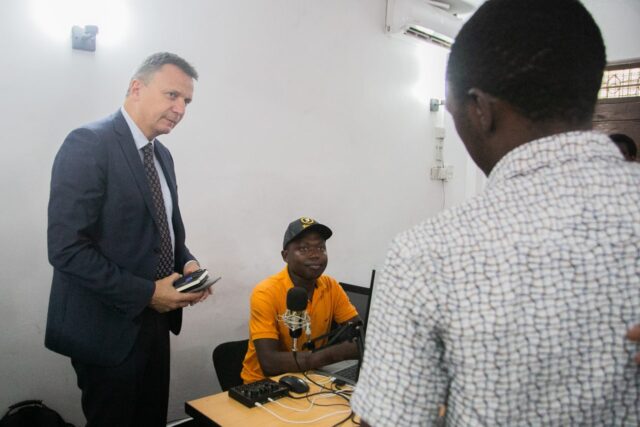 "It is one of our missions to strengthen civic space in Tanzania as well as promote press freedom in the country," said Mr Chassot who arrived in the country in September 2020.
"Press freedom is important and has to be protected," he added. "Some of our programs in Tanzania aim at achieving just that."
Mr Chassot's discussion with The Chanzo's team was centred around the process of news writing, the current situation of press freedom in the country, the challenges that The Chanzo experiences as a media organisation and its vision and plans for the future.
The Chanzo's team also had an opportunity to learn from the ambassador and his companions about Swiss programs in Tanzania.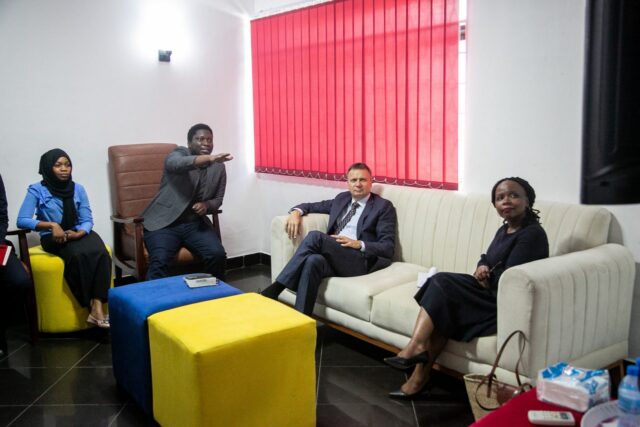 They also received some feedback on the works they have been publishing as well as some suggestions on how they can improve their work.
Established in September 2020, The Chanzo is a bilingual multimedia platform that strives to take readers behind the headlines and provide them with the meaning behind the news.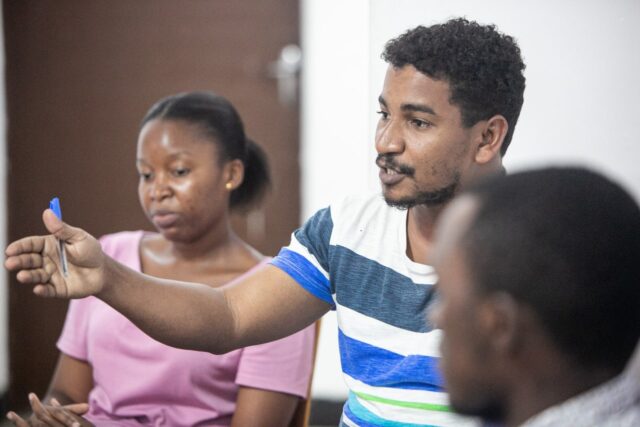 Based in Dar es Salaam, the outlet currently has over 15 staff spread across the country, with correspondents in Mwanza, Mbeya, Dodoma, Mtwara and Zanzibar.
The Chanzo Reporter