I visited Mtepera last week. A village in the Kilwa district, one of the four villages in the Mguruwe ward. A ward with 14,958 residents as per the 2022 census.
I was surprised and at the same time saddened with the ingenuity of these villagers in trying to connect with the outside world, I will share the experience here.
In order for the villagers of Mtepera to connect with the outside world, there is a special place called Mnarani (tower in English), this is the only area where the network is available. Mobile phones are carefully tied in a position where they can receive network.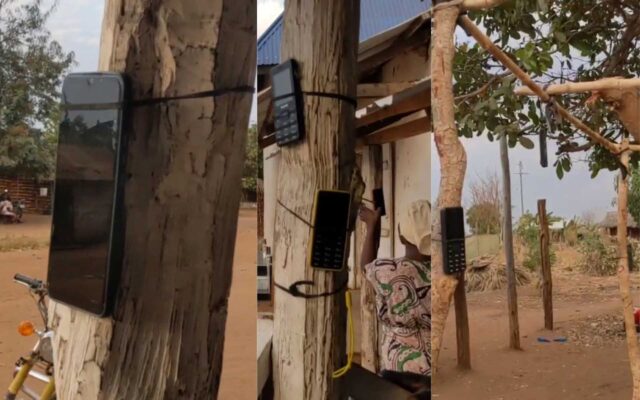 There are atleast three spots in Mnarani where you can effectively connect with the outside world. At this spots, no conversation is private, there is always other villagers who are also trying to connect.
At first, when I was talking to my host, I did not understand him, he will always say, 'don't call me, you won't be able to reach me, I will call you,' I thought it was a bit rude of him. But later I felt a sense of guilty when I saw how he struggle to communicate.
At Mnarani phones are tied with rubber and people who are waiting for a call will sit around, listening carefully. And beware, if you move the phone even an inch from the position where the phone is carefully placed you are done, no network for you.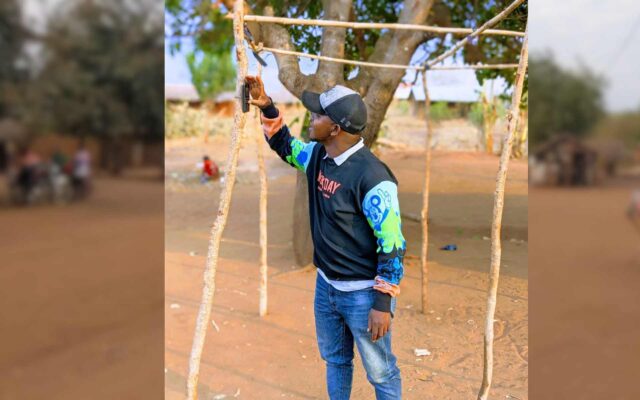 This is the daily life of Mtepera residents, the majority of whom are farmers and livestock keepers. What causes this struggle is because there are no nearby communication tower in this village and across the ward.
Mtepera's is finally to be connected
Understanding that there are several places in the country that are not economically viable for private communication companies to take their services. In 2006, Tanzania started the Universal Communications Service Access Fund (UCSAF), a fund that caters to marginalized areas like Mtepera.
The set-up in the funding is that UCSAF contribute 40 percent of the cost of building communication towers in these rural areas and mobile operators will contribute the remaining 60 percent. The average cost of building a communication tower is around Tshs. 350,000,000 (USD 140,000), with an average monthly operating cost of Tshs. 2,000,000 (USD 800).
On May 13, 2023, the Ministry of Communication and Information Technology signed contracts for the construction of 758 towers in 713 wards in rural areas reaching over 8.5 million people. Part of the funding in this initiative will come from the World Bank Digital Tanzania loan, about USD 26 million, and Ths. 70 billion from the UCSAF fund.
Speaking following The Chanzo's visual story of Mtepera's villagers, UCSAF confirmed that Mtepera is one of the four villages which will receive new communication towers.
Mtepera: Jinsi wanakijiji hawa wanavyovizia mtandao ili kuwasiliana. pic.twitter.com/TV5k2mdWbW

— The Chanzo (@TheChanzo) August 3, 2023
"Recently, the government through UCSAF has entered into an agreement with service providers to build 758 towers in 713 wards," explained Engineer Richard Soteli from UCSAF.
"In this project, Mtepera village is one of the beneficiaries in which Miguruwe ward in Kilwa district will receive two towers from Tigo service providers.
"The two towers will serve four villages including Miguruwe, Mtepera, Nakingombe, and Zinga Kibaoni, Tigo is now in the preliminary stages of implementation of the project," underscored Engineer Soteli about the project whose total implementation cost in all regions of the Tanzania mainland will be Tshs. 265.3 billion.
The 758 towers will be distributed to the four communication companies with Tigo taking 262 towers; Vodacom taking 190 towers; Airtel building 168 towers; TTCL building 104 towers; and Halotel, building 34 towers.
To Mtepera residents the changes will mean that their able to connect well with the outside world; meaning more opportunities for their  farm produce and livestock. It will also mean the goal of insuring financial inclusion in Tanzania will be also be getting more closer.
Omari Mikoma is The Chanzo's journalist based in Mtwara. He is available at omarmikoma@gmail.com. 
Omari Mikoma