Dar es Salaam. The situation in the Loliondo area in the Ngorongoro conservation area remains tense, latest developments being the report that about twenty Maasai people from the area are charged with the murder of a police officer.
On June 11, 2022, Arusha regional commissioner John Mongella announced the death of Garlus Mwita Garlus who was reportedly attacked with a spear during an altercation between security organs and indigenous Maasai people of Loliondo that took place on June 10, 2022.
The altercation followed authorities' plan to turn 1,500 square kilometres of 4,000 square kilometres of designated village land comprising the Loliondo Game Controlled Area into a game reserve.
The change would imply evictions from Ololosokwan, Oloirien, Kirtalo, and Arash villages, which could displace up to 70,000 indigenous Maasai, although Prime Minister Kassim Majaliwa said that the exercise aimed at "evicting nobody."
During the altercation that has received wide-ranging reactions from both within and outside Tanzania, over 120 indigenous Maasai people were reportedly injured, according to a list of injured people published on social media.
According to the charge sheet that The Chanzo saw, those charged with murder include Molongo Daniel Paschal, Albert Kiseya Selembo, Simeli Parmwati, Lekayoko Parmwati, Sapati Parmwati, Ngoi Olkedenyi Kanjwel, Sangau Morongeti, Muroui Ngoisa Parmati, Morongeti Meeki and Kambatai Lulu.
Others are Moloimeti Yohana, Ndirango Senge Laizer, Joel Clemes Lessomu, Simoni Nairiam Orosikiria, Damiani Rago Laiza, Mathew Eliakimu, Luka Kursas, Taleng'o Twambie Leshoko, Kijoolu Kakeya and Shengeni Joseph Killel.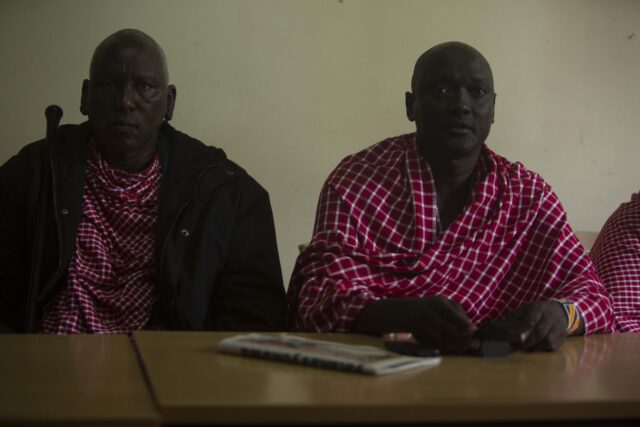 According to a blogger Susanna Nordlund, who has been closely observing developments within Ngorongoro and Loliondo specifically, at least half of those on the list were already locked up when the killing of the cop took place and she thinks the rest seem picked up randomly, she commented on Twitter.
In another development, about twenty-five individuals who identified themselves as the members of the union of Maasai people living in Dar es Salaam, stood outside the Kenyan High Commission in the commercial capital, accusing it of "inciting" the ongoing crisis in Loliondo.
Reports that the situation in Loliondo is influenced by individuals from Kenya have been circulating in Tanzania in recent days. The Chanzo has however not independently verified these reports.
The Chanzo Reporter