The path to heaven is narrow and difficult. As I trudged up Kibo, Mount Kilimanjaro's highest peak, it felt like I was going to heaven. The way was hard. I was out of breath. I was afraid that I would collapse and wake up in front of the Almighty.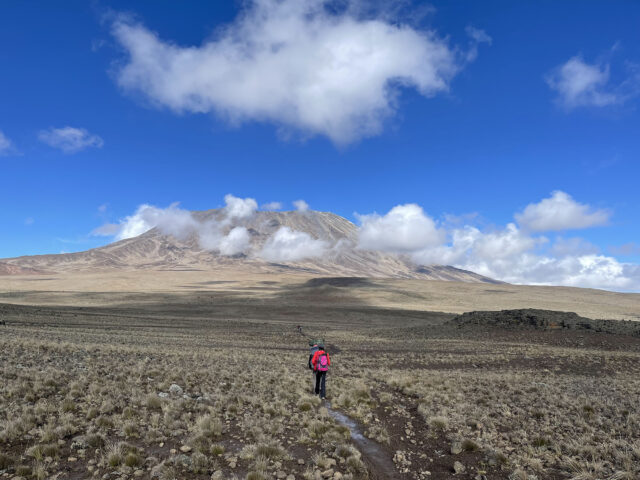 "Good job, good job!" the guide behind me shouts. "You are doing great!"
My lungs disagreed.
The hike from the base camp to Uhuru peak, the highest point on Kibo, takes about six hours. The ascent starts at night. The base camp is about 4700m above sea level and Uhuru stands at 5,895m.
February was high season but traffic on the mountain was lower than usual because of the COVID-19 pandemic that continues to wreak havoc on so many countries in the world.
Our tour company says they have seen a significant reduction in business as a result of global travel restrictions.
This decline in demand has led to a 50 percent drop in the total number of workers and a 30 percent drop in the share of full-time employees in the sector, according to a July 2021 World Bank economic update.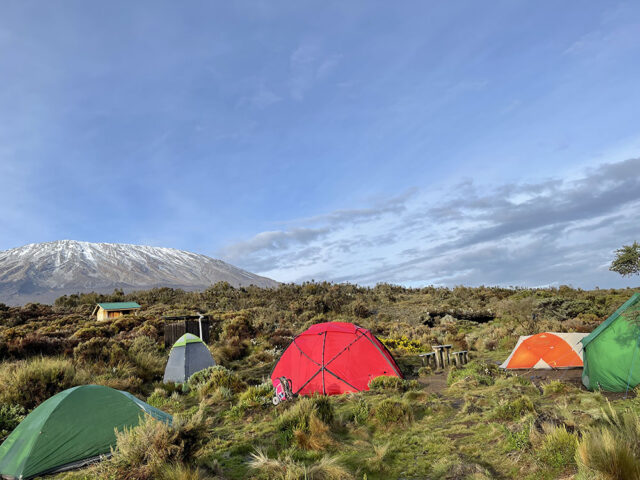 No government subsidies
All our guides say prior to the trip they were sitting at home waiting for a job. So far there has been no government subsidies despite the dwindling returns. The same World Bank report recommends financial support to tourism firms as critical to retaining jobs.
It is relatively cheaper for Tanzanians to climb than it is for foreigners who can pay up to five times local rates.
You pay about Sh1.5 million to the tour company, depending on trip length, which includes accommodation in Moshi plus food and shelter during your climb.
You will also have to pay the guides, porters and cook who will accompany you on your adventure. One guest needs about three porters.
Porters carry up to 20kg loads on their heads on trips. They earn about $7 per day on the mountain with most trips ranging from five to seven days. They do not have the proper equipment and have to make do with worn-out gear or none at all.
Porters aspire to become guides to get higher pay, which is about $15 per day, and not have to carry huge loads. But it costs about Sh900,000 for a three-month guide course at wildlife management colleges such as the nearby Mweka.
Moreover, the proposal to introduce cable cars on the mountain means even the meagre income porters earn now could disappear.
Putting safety first
Altitude sickness is a concern when climbing to high altitudes. On Kilimanjaro, camps have signs to caution climbers to put safety first. If you have a persistent headache, difficulty breathing etc., then consider descending instead of going higher, the notices say.
The longer you take to climb the higher your chances of acclimatization and reaching the top. The guides measure guests' oxygen levels and check other measurements each night at camp to ensure that it is safe to continue.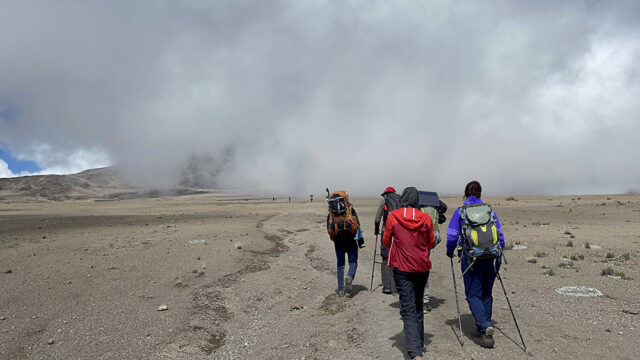 I developed a headache and nausea as well as shortness of breath, particularly at the last camp before the summit. Putting on shoes became a monumental task that took several minutes to complete and left me panting for air.
"I can't go up," I told the chief guide on summit night.
He said we should try; that they can help with my daypack and if it becomes impossible then they will turn me back. With that option, I felt comfortable attempting the summit. We started climbing at midnight under a clear, moonlit sky.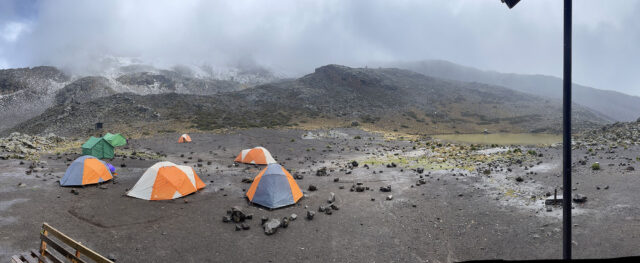 At first, we were one group but I soon fell behind. I panted my way up, taking short breaks that never made a difference as fatigue and pain came back the minute I stood back up.
Along the way, I swayed like a drunk and the guide kept insisting I was falling asleep and that I should wake up at once. I had no idea what time it was when we reached the first of the three main points, Gilman's Point at 5685m. Everything had merged into one continuous whole, cold and dark.
Then came Stella's Point, 5756m.
"Uhuru peak is just around that bend," the guide said.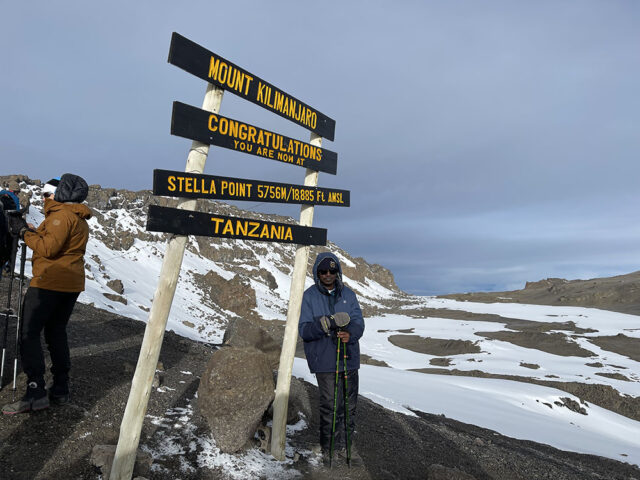 I tightened my grip on the trekking poles and trudged on. As we neared Uhuru,  the sky was brightening and the amount of foot traffic increased. There were more people going to and returning from the top. Most of those going down looked smug as if they knew some great secret that the rest of us were yet to grasp.
"Good luck," one woman said as she floated past.
A worthwhile experience
Finally, we were at the Uhuru peak. Puffing, I struggled to take off my glove so I could get my phone. The guide helped fish it out. I stood frozen as he snapped. Then he handed me the Tanzania flag and we took some more photos and then it was someone else's turn and we had to leave.
The relief of reaching the top, of having done it, soon faded away as the realisation sank in that I would still have to contend with steep slopes and slippery rocks on the way down.
We passed other guests going up, some with arms dangling limply by their side, pulled by an invisible chain to the top. I probably looked smug to them too. I managed to get down to base camp, somehow, after throwing up about three times en route.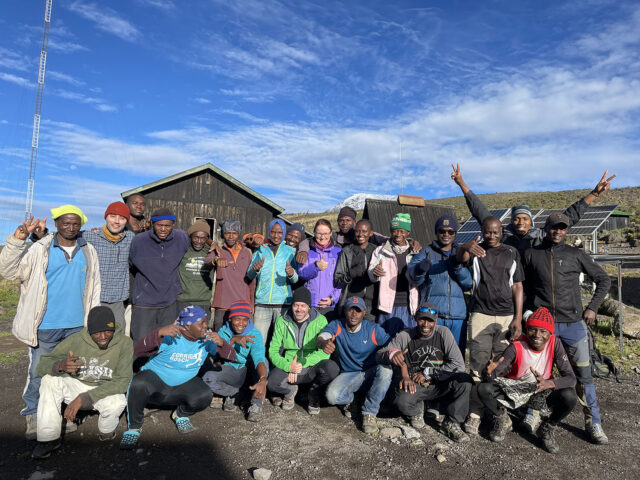 This is the part where I say how in the end it was all worth it and you should definitely go because it is an experience of a lifetime.
You should probably go, to support the local economy.
Eric Kalunga is a Tanzanian who recently succeeded to climb Mount Kilimanjaro, the highest mountain in Africa. He's available at epkalunga@gmail.com. These are the writer's own opinions and they do not necessarily reflect on the viewpoints of The Chanzo Initiative. Would you like to publish in this space? Contact our editors at editor@thechanzo.com for further inquiries.
Eric Kalunga