Dar es Salaam. Tundu Lissu, the firebrand opposition politician forced into exile six years ago, has finally returned to Tanzania, receiving a warm welcome from his supporters and well-wishers, putting years of speculation on when exactly will the politician kiss his land of birth to an end.
It comes after twelve days since the deputy chairperson of the opposition party CHADEMA (Tanzania Mainland) announced that his life in exile would come to an end today, January 25, 2023, igniting new hope among his followers that their leader will finally be with them in their struggles for a just Tanzania.
The following is a timeline of key events leading to today's development that some observers of Tanzania's affairs have described as the beginning of a new epoch in the life of Mr Lissu who lost to the late John Magufuli in the 2020 presidential election.
September 7, 2017: Lissu escapes an assassination attempt that involved unknown gunmen firing dozen of bullets into his car while on his way to his home in Area D, in the capital Dodoma, leaving him seriously injured. At the time of the shooting, Mr Lissu was serving as Singida East MP (CHADEMA) and he had just left the parliamentary premises.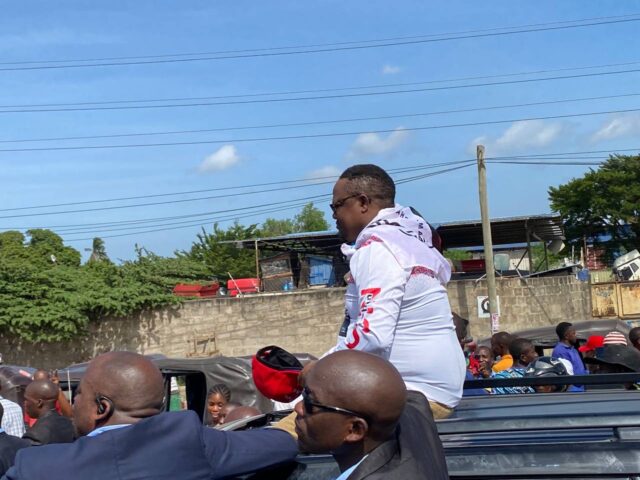 September 8, 2017: Amid panic and disbelief, Lissu is airlifted to the Nairobi Hospital in neighbouring Kenya with his party and family thinking that it'd be safer for the politician to be treated outside the country.
October 5, 2017: Lissu's family pleads with the government to fast-track an investigation into the heinous crime against their loved one, suggesting the invitation of international investigators who would help to carry out the exercise faster and bring the perpetrators to justice.
November 28, 2017: Samia Suluhu Hassan, then Vice President, becomes the senior Chama cha Mapinduzi (CCM) and government official to visit Mr Lissu at the Nairobi Hospital, Kenya. Samia, now President of Tanzania, headed to the hospital shortly after she attended then Kenya's President Uhuru Kenyatta's inauguration.
January 6, 2018: Mr Lissu, who was serving as the president of the Tanganyika Law Society (TLS), is flown to Brussels, the capital of Belgium, for further treatment. Lissu left the Nairobi Hospital at around 8:30 AM accompanied by his wife, Alicia Magabe.
February 6, 2019: Facing pressure to give updates on the investigation into Lissu's assassination attempt, then-Minister of Home Affairs Kangi Lugola told the parliament that the case has been dismissed, citing the lack of cooperation from Mr Lissu and the person who was driving him when the shooting happened.
June 28, 2019: In a surprise announcement, then-Speaker of Parliament Job Ndugai strips Mr Lissu of his parliamentary seat, citing poor attendance. Ndugai also claimed that he had no information of what Mr Lissu was up to. Ndugai also said that Mr Lissu failed to file wealth declaration forms with the National Assembly.
December 19, 2019: Freeman Mbowe is elected CHADEMA national chairperson by the party's congress, garnering 93.5 per cent of all votes cast. At the same congress, Lissu is elected the party's deputy national chairperson (Tanzania Mainland) with 98.8 per cent of all votes cast.
June 8, 2020: Lissu announces his intention to run for presidency under the ticket of his party CHADEMA, criticising the then administration of John Magufuli which he said has caused Tanzania numerous crises, including massive poverty among Tanzanians and authoritarianism.
July 27, 2020: Lissu arrives in Tanzania ready to take on Magufuli in the general election slated for October of that year.
August 8, 2020: CHADEMA approves Mr Lissu as its presidential candidate in the October 2020 general election, garnering 405 votes (91 per cent) of all votes cast, 442, defeating his sole opponent Dr Maryrose Majige.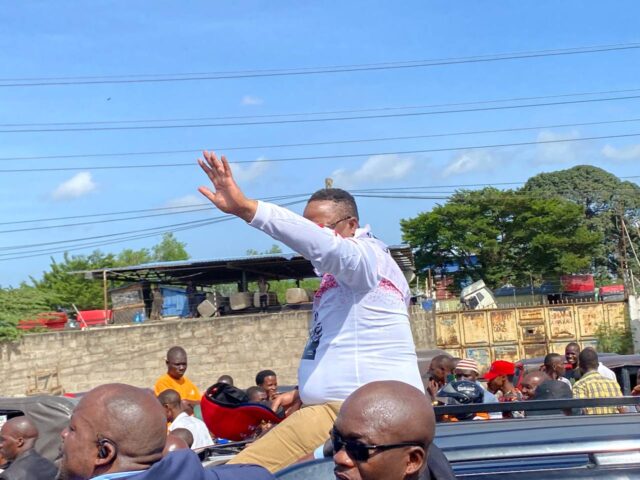 August 25, 2020: The National Electoral Commission (NEC) approves Mr Lissu's presidential candidacy as well as appointing Salumu Mwalimu as his running mate.
October 2, 2020: NEC suspends Mr Lissu's campaign for seven days from October 3, 2020, citing a violation of election ethics. NEC made the decision following complaints submitted to it by Chama cha Mapinduzi (CCM) and NRA.
October 28, 2020: Tanzanians vote in an election dominated by reports of massive irregularities as well as violence. For the first time in the country's history, authorities shut down the internet, preventing Tanzanians' ability to communicate freely about events before, during and after the election.
October 29, 2020: Lissu announces that he will not recognize the election results, claiming that the election was not free and fair. Lissu called on Tanzanians to also reject the election results going as far as calling on street demonstrations.
October 31, 2020: NEC chairperson Judge (retired) Semistocles Kaijage declares Mr John Magufuli as the winner of the October General Election after getting 12.5 million votes – or 85 per cent – with Mr Lissu coming second with 1.9 million votes, or 13 per cent.
November 2, 2020: Police arrest Mr Lissu outside of the Umoja House, a building in the city centre that houses a number of embassies of Western countries, including the European Union, United Kingdom, and Germany. He was released hours later, unconditionally, and subsequently sought refuge at the residence of the German ambassador to Tanzania.
November 5, 2020: Mr Magufuli is sworn in for the second term as the President of Tanzania. Samia Suluhu Hassan remains the Vice President.
November 10, 2020: Lissu leaves Tanzania for Belgium where at that time he had spent three years recuperating from gunshot injuries sustained in his 2017 assassination attempt before coming back to Tanzania to run for president.
March 17, 2021: Following rumours about his health, the government announces the death of Mr Magufuli citing a heart complication. Magufuli, who died aged 61, left behind a legacy that continues to be contested to this day.
March 19, 2021: Samia Suluhu Hassan is sworn in as the sixth president of Tanzania.
March 26, 2021: Magufuli is buried at his home town of Chato, thousands turn out to pay their final respect to the fallen Tanzanian leader.
July 17, 2021: CHADEMA organises a forum in Mwanza around the demand for the New Constitution. Dozens of the party's members who attended the event are arrested and detained for hours before released.
July 21, 2021: CHADEMA national chairperson Freeman Mbowe, who was the guest of honour during an event organised in Mwanza to demand the New Constitution, is arrested a few hours before the event started.
July 22, 2021: Police confirm to holding Mr Mbowe, accusing him of conspiring to commit terrorist activities against government leaders.
September 22, 2021: The government drops its seditious case against Tundu Lissu. The then Singida East MP Tundu Lissu was in June 2016 joined in the sedition case facing the editor of a weekly tabloid Mawio, Mr Simon Mkina.
December 15, 2021: President Samia inaugurates stakeholders' conference in the capital Dodoma to discuss the state of multiparty democracy in Tanzania and way to improve it. The conference was jointly organised by the Office of the Registrar of Political Parties and the Council of Political Parties.
December 23, 2021: The Registrar of Political Parties Judge (Retired) Francis Mutungi announces the formation of a 23-member task force that will follow up on the main issues raised during the stakeholders' conference called to discuss the future of multiparty democracy in Tanzania in Dodoma.
February 16, 2022: President Samia meets and holds talks with Mr Lissu in Belgium. According to the statement by the State House, during the meeting "the two discussed various issues of interests to the welfare of the United Republic of Tanzania."
February 18, 2022: The High Court, Corruption and Economic Crimes Division, finds Mr Mbowe with a case to answer in his charges of money laundering and terrorism. Mr Mbowe spent almost eight months in prison because his case was non-bailable.
March 4, 2022: The Director of Public Prosecution (DPP) Sylvester Mwakitalu drops the money laundering and terrorism case against Mr Mbowe and his three co-accused, saying the government is no longer interested in pursuing the case.
March 4, 2022: Immediately after coming out of remand prison where he was held during his, Mr Mbowe meets and holds talks with President Samia at the State House in Dar es Salaam.
March 18, 2022: CHADEMA announces its decision not to take part in the process to seek reconciliation led by the presidential taskforce, citing the lack of a guarantee that the process would lead to substantial political reforms in Tanzania. The party says it'll launch its own engagement with the government to bring about needed reforms in the country.
May 20, 2022: President Samia organises a first meeting between leaders of CCM, CHADEMA and the government as part of her initiative to seek reconciliation with all key political actors in Tanzania. The meeting took place at the Dodoma's State House.
June 1, 2022: Lissu reveals that the  government has paid him gratuity for his more than three years of service in parliament. It was one of the issues that Mr Lissu raised during his meeting with President Samia. Another request was for him to be provided with a passport which was immediately taken care of.
October 21, 2022: A task force formed to coordinate stakeholders' opinions on multiparty democracy submit its report to President Samia. Among other recommendations, the task force proposed the lifting of a ban on opposition political rallies, reforms on the country's electoral laws and regulations and the revival of the stalled constitution-writing process.
January 3, 2023: During a meeting with leaders of nineteen political parties with permanent registration at the State House, President Samia lifts a ban on opposition political rallies, promising other reforms with regards to electoral laws and constitution-making.
January 13, 2023: Lissu names January 25, 2023, as the date which he will return to Tanzania. Lissu says he is coming home following a request by his party to come and join forces with other CHADEMA members in demanding reforms in the country.
January 21, 2023: CHADEMA organises its first public rally in Mwanza, followed by the ones in Musoma and Tarime on January 22 and January 23 respectively.
January 25, 2023: Lissu arrives in Tanzania as he has earlier promised and is received by thousands of his supporters who came from various parts of the country to welcome him back to Tanzania.
Lukelo Francis is The Chanzo Journalist based in Dar es Salaam. He can be found at lukelo@thechanzo.com. 
Lukelo Francis